All about Brandiboy101
Posts :

16

Birthday

:

1994-11-14
Location

:

California
Job/hobbies

:

LEGO, MLN, MLN Team, Lazer Tag, Fishing, Ping Pong, Computer, Debate Club, and Ice Blocking!
Humor

:

I have lots!
About Me

:

Hey Everyone! I'm Brandiboy101! I'm rank 9 in MLN, I was the founder and head of the first MLN News Station on the LEGO Message Boards, and I'm a featured Destructoid user! If you need any help with MLN items, just send me a PM! : )
Favorite Quote

:

"General Secretary Gorbachev, if you seek peace, if you seek prosperity for the Soviet Union and eastern Europe, if you seek liberalization, come here to this gate. Mr. Gorbachev, open this gate. Mr. Gorbachev, tear down this wall"
- Ronald Reagan

"Because only if you've been in the deepest valley can you ever know how magnificent it is to be on the highest mountain"
- Richard Nixon

"All we have to do, is choose what to do with the time given us"
- Gandalf (The Lord of the Rings by J.R.R. Tolkien)
Best Friend

:

Tatoranaki, Bricksaber07, roddy15, hotdogsaucer, Master_Designer, Iconox, and abominable_FUZZ!

If your name is on this list, it's because I put you there!

I'm not using the BBCode that make your user-name appear!

Also, these names are NOT necessarily in orders from best friend to worst, so don't feel bad if your name is near the end. It doesn't mean a thing!
Registration date :

2010-03-15
Brandiboy101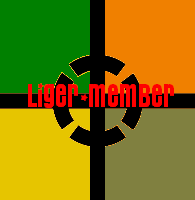 Rank: Apprentice